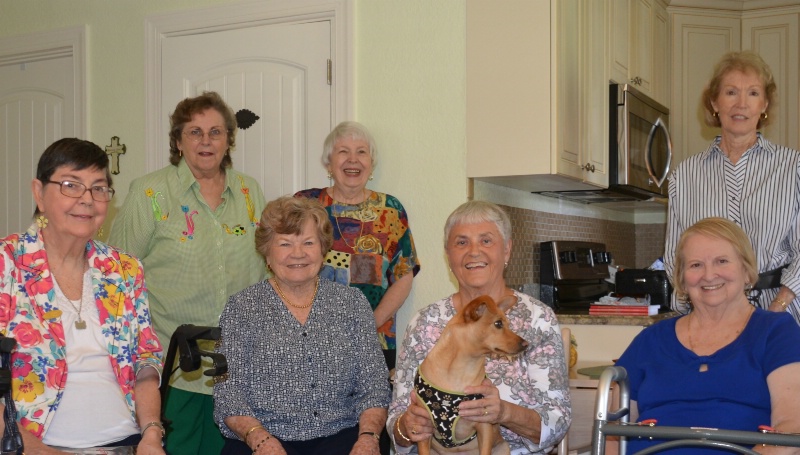 GROUP PHOTO AT SHIRLEY'S HOME
IN PHOTO: STANDING: STEPHANIE POWELL CECIL, CORRINNE KIRK WENTZ, BEVERLY WELCH=BOOK. SEATED: CLARA BEVIS-FULTON, ELEANOR IRWIN KANEY, SHIRLEY WILLIS-BENNETT, CAROL KEELS STANFILL. WE ALL CAME BY NEW HOME FOR A VISIT AFTER OUR LUNCHEON AT LAVENDER AND LACE. BARBARA HAMMOND, WHO DID NOT COME MY HOUSE, JOINED US FOR LUNCH.
© SHIRLEY MARGUERITE W. BENNETT
Copyright for this gallery photo belongs solely to SHIRLEY MARGUERITE W. BENNETT. Images may not be copied, downloaded, or used in any way without the express, written permission of the photographer.