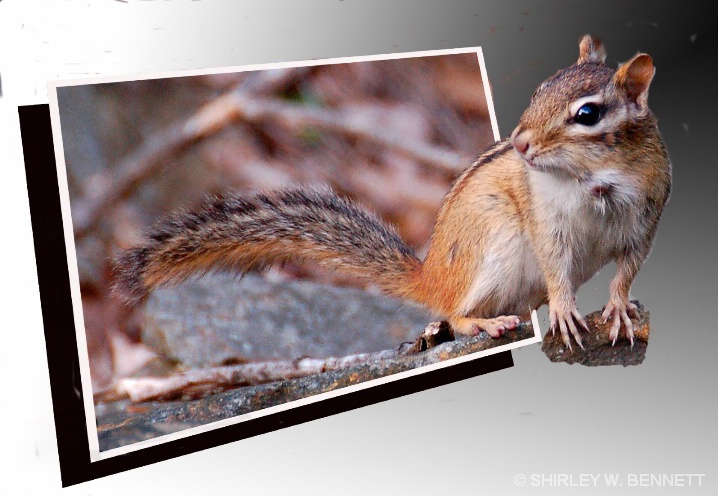 NOW WHERE DID I PUT THAT NUT?
USING PHOTOSHOP, I DID THIS IN AN OUT OF BOUNDS FORMAT.
© SHIRLEY W. BENNETT
Copyright for this gallery photo belongs solely to SHIRLEY W. BENNETT. Images may not be copied, downloaded, or used in any way without the express, written permission of the photographer.